The Tailwheel Specialists
We are a family run flying school and have been successfully training pilots since 1988 and are proud of our reputation. We offer PPL training, tailwheel or nosewheel, Farm Strip specials, cross channel checkouts, differences training, licence re-validations, multi engine ratings and aircraft hire.
Our flying school instructors are enthusiastic and all instruction is on a friendly one to one basis, plus we have our own examiners on site so there is little delay for flight tests and ground exams can be set when each student is individually prepared.
Read on for more information on our flying school and learning to fly – it's fun, and not as expensive as you think.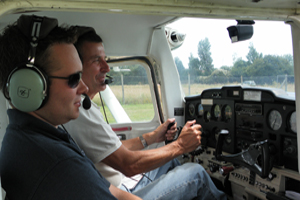 Trial Lessons from £95
Trial Flying Lessons make a wonderful gift for the first-time pilot or just someone who has dreamed of flying a light aircraft. Your flying time even counts towards a Private Pilots Licence so who knows, it could be the first steps towards achieving this.
You will receive friendly instruction on the basic principles of flight before and during the flight, then take the controls yourself and discover the exhilaration of piloting your own aircraft over the Essex countryside and coastline. Trial Lessons are carried out by a fully qualified flying instructor in a Cessna 152 aircraft.
The aim of a trial lesson is to teach you the basic principles of how an aeroplane flies and essentially let you have a go at performing some basic manoeuvres yourself.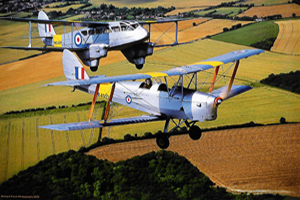 Flights in a vintage aircraft at Duxford from £109
In addition to the above, our sister company Classic Wings offers sightseeing flights and flying experiences in a range of genuine WW2 vintage aircraft such as the Dragon Rapide, Tiger Moth and T6 Harvard. Free entry to Imperial War Museum Duxford included!
Reputable, affordable, enthusiastic and fun